Tenant Improvements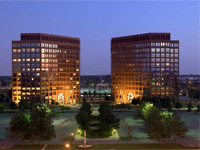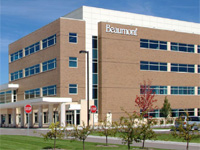 We specialize in tenant improvement projects by providing a quick turnaround without disrupting the tenants in the building.
Our Approach
Design the area to be built-out with the proper zoning to meet special load requirements for conference rooms, exam rooms, lobbies, break rooms and private offices.
Assess and repair the existing duct and piping systems and upgrade them to meet current energy codes.
Pay special attention to material handling to be out-of-sight of the building tenants as much as practical.
In occupied spaces, we provide dust covers and cleanup on a daily basis.
Provide negative air machines, HEPA filtration units and return duct filter media to contain dust created by all construction trades as required.
Perform mechanical connections to existing systems after-hours to minimize disruption and downtime.
Coordinate closely with other trades to avoid unnecessary moving of existing services.
Modify control systems and provide air/water balancing and re-commissioning of existing equipment.
Our goal is to quickly and discreetly deliver the space to the tenant with a superior design to maximize comfort from day one.