Design/Assist - Team Construct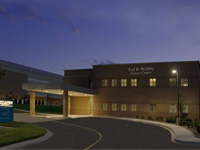 At Bumler Mechanical we find one of the most effective ways to approach a project is applying the Design/Assist - Team Construct strategy. Design/Assist - Team Construct focuses on bringing all of the key players together in a collaborative effort, from start to finish. This means the Owner working together with the Mechanical Contractor, the Architect, the Construction Manager and the Engineer, just to name a few.
Working as a collective group from the start not only allows for the best end result, but also for the quickest, most cost effective and efficient construction process. Although this is highly important in the beginning stages of a job, it remains a crucial element throughout the entire project. Each team member adding their own expertise in their field helps ensure the job is done to its maximum potential, at the lowest cost.
Design/Assist - Team Construct allows for:
Detailed construction schedules
Cost control
Increased construction and design efficiency
Trade collaboration, alleviating construction delays and ensuring on time delivery